What Is Involved In Roommate Rental And Sublease
Roommates and Renting: What Is The Standard Practice Of Renting Units To More Than One Person
Before you move into a rental apartment or house, your prospective landlord will supply a property condition checklist that needs your signature. Go over the unit carefully and meticulously, taking notes. Thus, when you decide not to renew the lease, you're not held liable for the existing defects.
You'll want to ensure that the landlord fixes all roof, plumbing and water leaks and that the heating and air conditioning units are working perfectly…again, before you move in.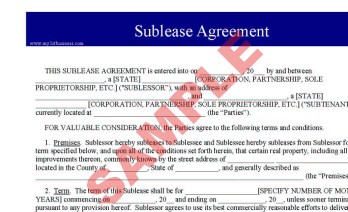 Take Pictures Of The Unit
Before you move in and then again after you leave, take pictures. Should you go to court, for whatever reason, there's no doubt of the unit's condition.
How To Handle The Problems
The issues that arise between tenants and landlords should be resolved by the parties involved. However, there are instances where some landlords will use attorneys or management companies to resolve the problems. If a rental unit is under rent control, the tenant can complain to the board so they may resolve the problem.
Have The Rental Records All In Order
Be sure you keep meticulous records of your rental unit, ensuring the lease and cancelled checks are handy should you be accused of being behind on your rent.
Renting A Home With A Roommate
Should more than one person be in the rental unit, it's imperative that each tenant has their name on the lease, signing and dating it.
Obligations Renters Have
All roommates are liable for their part of the deposit and rent. If one or more should fail to hold up their end of the bargain, a roommate eviction can take place.
Renting A Unit and Experiencing Domestic Violence
If the persons in the rental unit are subjected to domestic violence, it can result in the parties being evicted.
When Roommates Choose To Leave The Rental Unit
If the roommates choose to leave the rental unit, the landlord will need to return their security deposit based upon the city's rental laws.
New Roommates and The Rental Contract
Anytime a new roommate comes in, the landlord will need a new lease from both parties. This new roommate must pay the landlord their part of the security deposit, monthly rent and additional fees. Roommates should also have an informal written contract between each other regarding utilities, Internet, cable, phone, etc… especially if the costs are not being split equally.
Sublet The Rental Property
If persons are looking to sublet their apartment/house, it's important that the landlord gives his/her permission to allow this. While the subtenant signs the sublet contract, it's important that the people who are subletting know that they're still on the hook for the rent during the rental period of the original lease with the landlord.